The weekend of May 21st until May 23rd, we (lizanne & Ligatio) are in the area of Koksijde (Belgian Coast).
We're looking for a model to shoot with.
The concept
We're planning a photoshoot in Koksijde or surrounding area.
The idea is 'art nude in nature', with a possibility to explore 'sexy', 'fetish', and 'erotic'. No 'hardcore porn'.
The setting could be:
– at sunrise (yeah, that means getting up early) at the beach
– forest / dunes / …
– sunset
This shoot is about 'platonic interaction' between you and lizanne.
Following example is about the atmosphere. Not looking to exactly recreate this of course.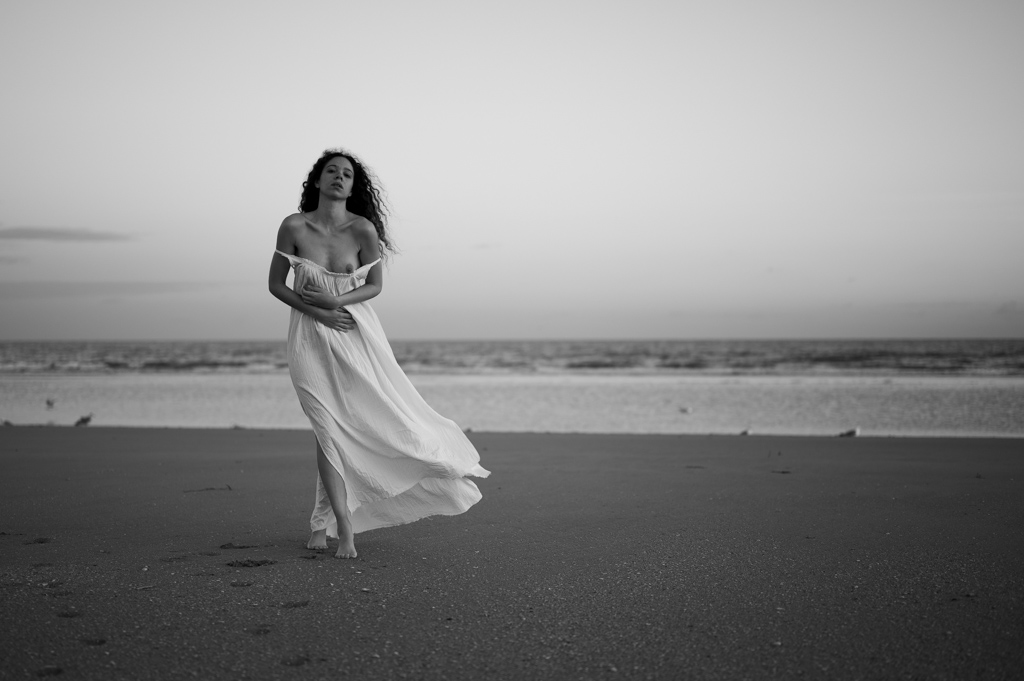 Examples:
– dress at the beach, feet in the water
– (white)- dress, sheer clothes in the dunes / between the grass / …
– naked in the sand
– a (large) sheet/fabric/… to wrap around / pose with
– any kind of fetish / 'weird stuff' … (it is highly unlikely you'll shock us ;-)) – fetish stuff might be a different shoot, but we could combine.
– any kind of 'weirdness'. Discuss upfront.

Even tough we're doing stuff like that we're not taking risks.

IMPORTANT: This is about model pictures, and thus not about bondage.

Your input
If you have ideas as well, we're open to that. A specific fetish? Something you've always wanted to do which might suit this shoot? Feel free to discuss! Do you have an amazing location in this area? Nature is the place to be.
Us
Since you're on this website, you might already have an idea who we are 🙂 Look for some of the shots in the 'visuals' section. Check out our Fetlife profiles to see more: lizanne & Ligatio
You're 100% safe with us.
We speak both Dutch and English. Je me debrouille en français, und ich spreche egine worte Deutsch.
You
are a girl / woman
self assured: you're not (too) shy in front of a camera. If you're an experienced model who doesn't need guidelines, that's cool. If you're not, that's cool too. We can give you directions / help you overcome holdbacks and make sure we all give the best we can. To allow you to get experience, lizanne could 'take you along' during the shoot.
you don't really need modelling experience, but of course it doesn't hurt when you have some. I do give some directions for posing, but I expect your input as well.
is open minded, has the right attitude, and is 'daring'
who communicates well (this is really important to us. This includes swift communication, and honoring shooting agreements!)
able to have different looks / facial expressions.
your age is not important. Self confidence is.
you're confident getting naked in front of the camera. For most of the shots some clothing will be involved, but if you're fine with being naked, we assume everything else will be OK for you as well.
The practical stuff
The shoot will happen in the area as indicated. Depending on how and when, we're able to travel. We prefer to stay in the Koksijde Area.
The timing of the shoot is to be discussed. We'll get to a concept, and of course timing depends on this. (difficult to do a sunrise shoot a 15h00 no? :-)) . All depending on your availability of course. Goes without saying the available light will play a big part here. Atmosphere of the pictures will of course depend on this as well.
Of course, weather is an important factor. To be discussed.
There is no fixed amount of time, but 1 – 2h fly by easily.
No money is exchanged. You don't get paid, and we don't get paid. We do this for good shots / portfolio building / amusement.
Bring 2 or 3 outfits. We'll be walking around, so 'travel light'. I've got gear with me, so don't expect me to carry anything :-). Some sneakers for walking around might be a good idea. What you need is to be discussed, following the ideas for the shoot.
If you feel you need make-up (I'm rather sure you don't, I'm not a big fan, but it's your call) apply it beforehand. You can retouch once in a while, but we won't have time for 'hours' if you catch my drift. Since we're going for 'nature', extreme make-up might not be in place.
Bring something to drink / eat. You might need some.
Pictures will be edited, and you get:

The set of pictures that we chose and edited, in high resolution
the full set of of the shoot (minus the ones that are complete failures) in low resolution
the chance to ask, based on the 'full set' me to edit 10 pictures that you would like to have edited, besides the ones I chose already.

Pictures will not be posted / used online without prior agreement by email. That applies to both you and me! When we agree to use a certain picture, you can post it on whatever site you want. Same applies to me.
If you're up for this, please send me an email: ligatio@ligatio.be Feel free to include:

A motivation – why do you want to be a part of this?
Something about yourself (do have you modeling experience?)
references / pictures of shoots you already did, if available
your preferred time
if you already have outfits in mind, describe them, or include a picture.
practical stuff
any questions you may have